Discover more from Ecology Conferences
A monthly newsletter to keep you updated with upcoming online conferences and seminars from the Ecology and Evolutionary Biology world. Join 5000 subscribers.
Over 5,000 subscribers
Online Ecology Conferences
GEO BON Open Science Conference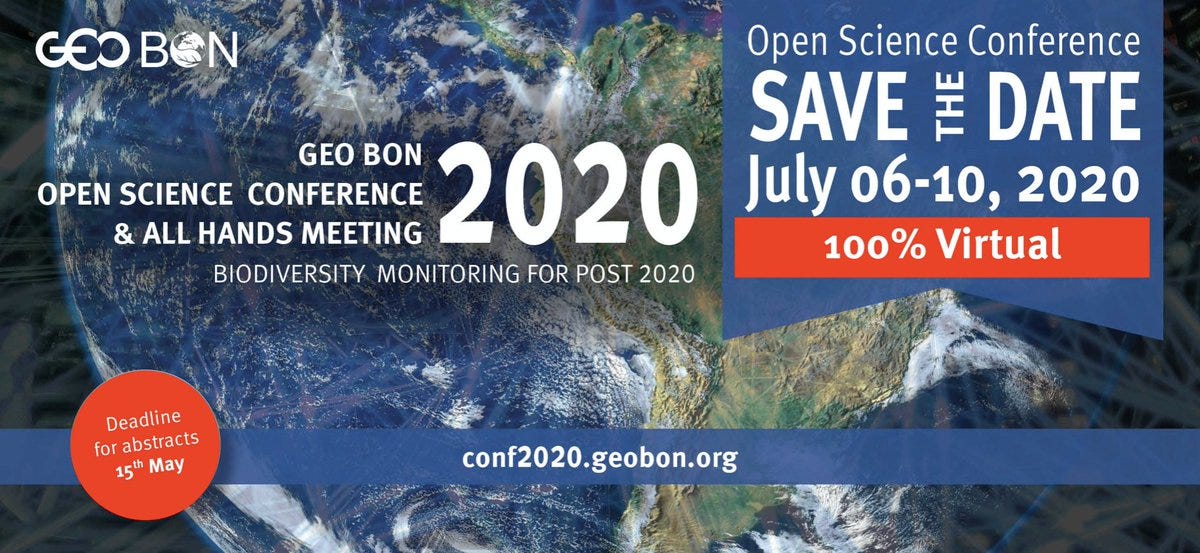 Registration Deadline: July 3rd
Conference Theme
The GEO BON Open Science Conference and All Hands Meeting 2020 will be a milestone event that will bring together all those involved and interested in the development of Biodiversity Observation Networks and Essential Biodiversity Variables, as well as their potential to support global biodiversity monitoring and conservation post 2020.
Click here for more details of session themes.
---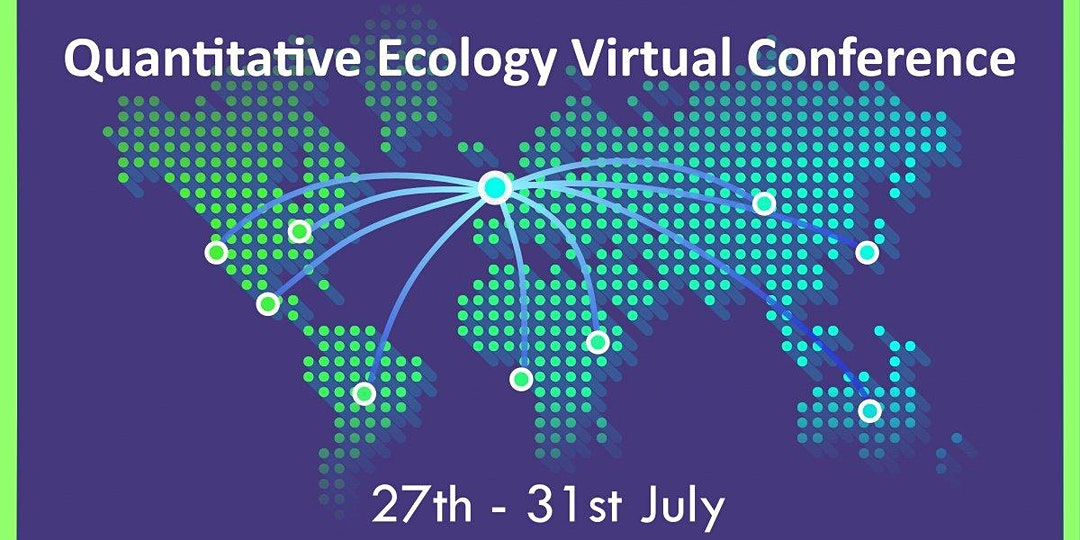 Registration Deadline: July 13th
Presenting a talk: If you would like to be considered to give a 5 minute lightning talk, please submit a title and select the appropriate session when prompted in the registration form. Deadline to submit a talk is Wednesday 8th July.
Conference Theme
Network Ecology
Systems Ecology
Disease Ecology
Teaching and Learning Quantitative Ecology
The aim of the Quantitative Ecology SIG is threefold:

Support quantitative skills development for all ecologists

Improve dissemination of new quantitative methods to their users

Provide a forum to advance quantitative ecology in its own right

This event is for any ecologist who wants to share new quantitative methods, or original research using quantitative methods; who wants to broaden their understanding of quantitative ecology; or who wants to join the discussion around how we can move quantitative ecology forward.
---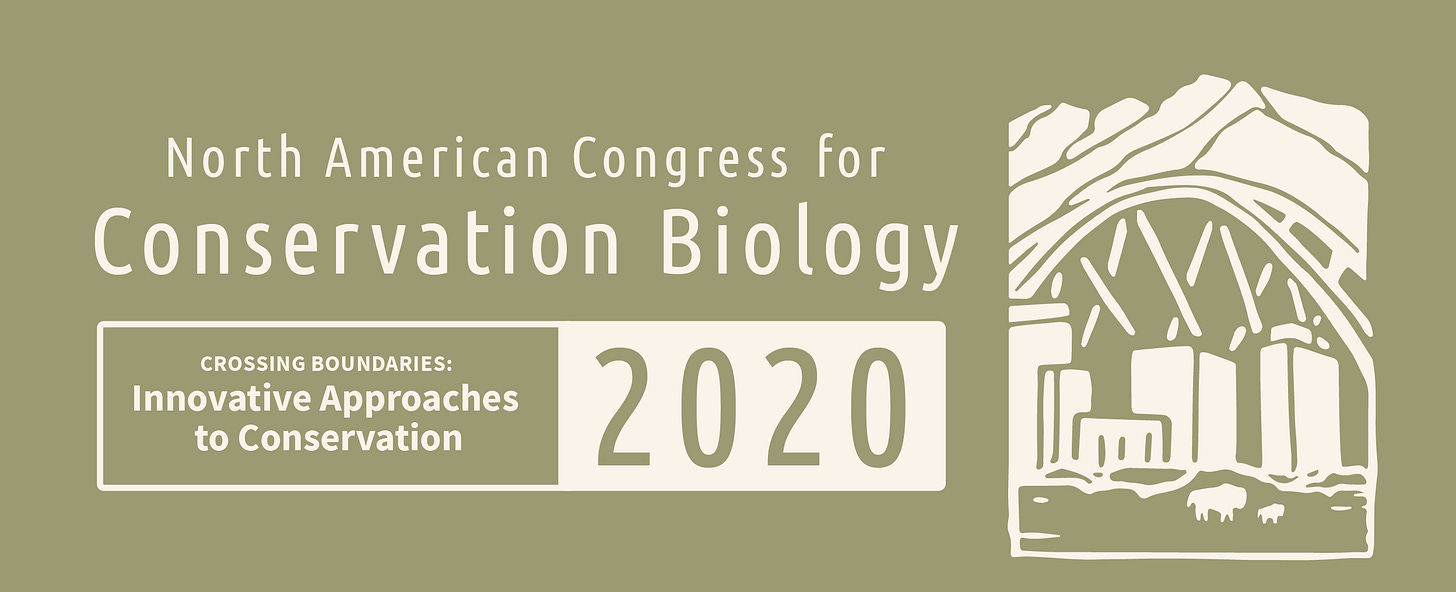 Dates: July 27th- 31st
Register Here (Registration Now Open)
Conference Theme
Crossing Boundaries: Innovative Approaches to Conservation.
The 2020 congress will focus on innovative approaches to bringing together experts across disciplines to solve our most pressing needs related to population growth, land use, and climate change. Through numerous symposia, concurrent sessions, workshops, short courses, and field trips, we will advance discourse across conservation disciplines, from biological to social sciences. The 2020 Congress will provide an open platform to foster collaborative partnerships, and to create and adapt emerging ideas, technologies, and methods in conservation science.