Discover more from Ecology Conferences
A monthly newsletter to keep you updated with upcoming online conferences and seminars from the Ecology and Evolutionary Biology world. Join 5000 subscribers.
Over 5,000 subscribers
Online Ecology Conferences
Animal Behaviour Twitter Conference 2021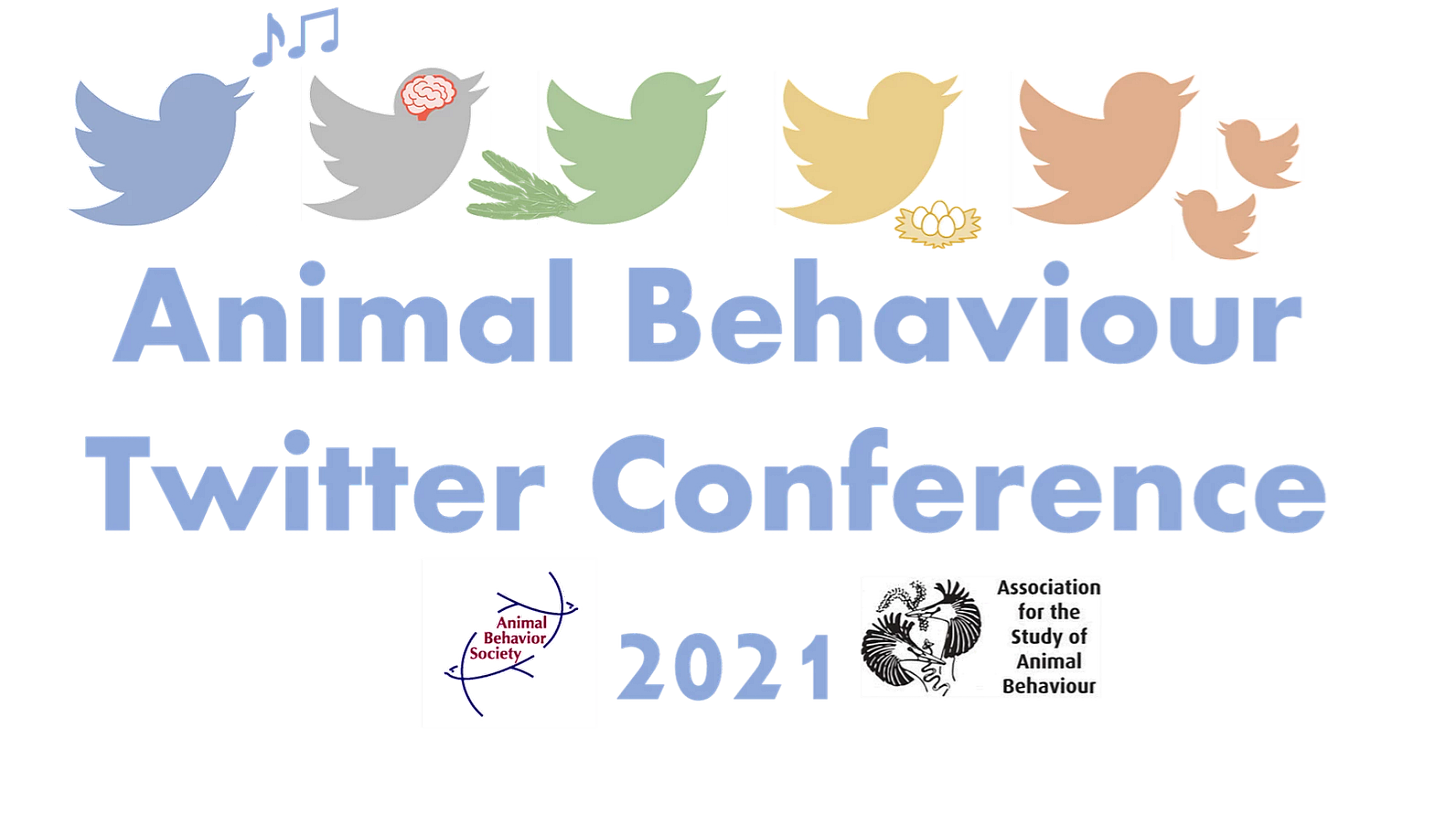 Date: January 26th - 27th 2021
Abstract Submission Deadline: November 15th
Conference Theme
The Animal Behavior Society (ABS) and the Association for the Study of Animal Behaviour (ASAB) have joined forces to host the first Global Animal Behaviour Twitter Conference (#AnimBehav2021)!
Unlike a virtual conference, Twitter conferences consist of scheduled tweet threads (presentations) that are uploaded on Twitter and directly followed by Q&A sessions. Presenters deliver their study in a thread of 5-6 tweets to discuss the different components of their research. Visuals are encouraged!!
Anybody can attend the Twitter conference by following the conference hashtag (#AnimBehav2021) on Twitter. Right after a presentation is uploaded, attendees are encouraged to tweet at the presenter their questions or comments during the slotted  time (10 mins) for that presentation. There will be a timetable of the conference tweet 'talks' so you know when to be online for the presentations that you would like to engage with. Both the Twitter accounts for the Animal Behavior Society (@AnimBehSociety) and the Association for the Study of Animal Behaviour (@asab_tweets) will be retweeting the presentations. You can also keep up with the conference hashtag through this website's twitter feed.
---
Computational Genomics & Systems Biology Symposium 2020

Date: December 3rd - 4th
Abstract Submission Deadline: October 31st
Conference Theme
This symposium, run by - and mainly for - PhD students, has been running successfully since 2010.

This year will be different for two main reasons; firstly, the current global situation means that this will be the first virtual edition of the symposium, and secondly, this year, students of the Bioinformatics and Systems Biology PhD programme at UCD have teamed up with students of the SFI Centre for Research Training in Genomics Data Science at NUIG to organise the symposium.

These changes to the format of the symposium mean that we can offer the event for free and hopefully reach a wider audience.

The symposium will highlight research that falls under the umbrella of computational genomics and systems biology, with a focus on four broad research themes: 
Population Genomics & Evolution, Human Health & Disease, Metagenomics, Agrigenomics & Microbial Genomics and Methods Development, Machine Learning & Systems Biology.
---
Women in Science Ecology Virtual Conference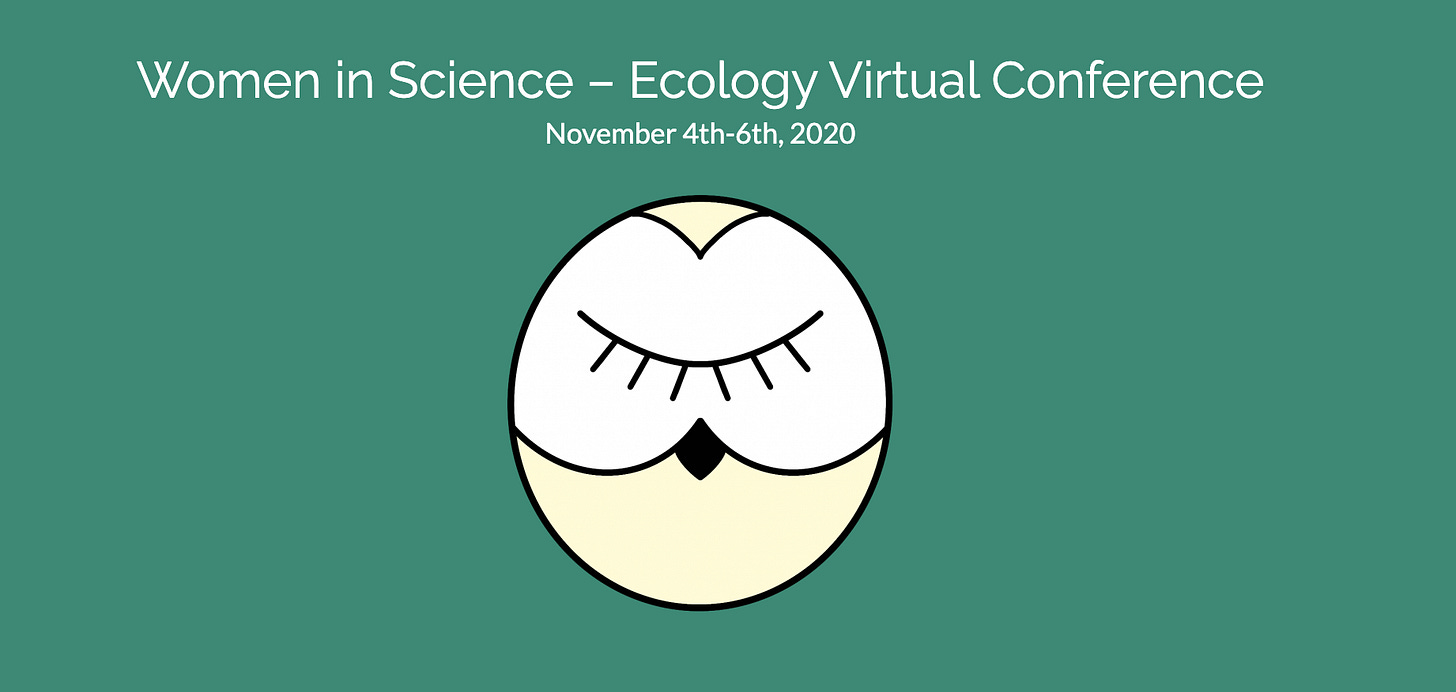 Date: November 4th - 6th
Conference Theme
During the conference, we want to address several topics, including data on gender bias in academia and research, motherhood, harassment, leadership, and visibility of women in science.
---
Microbial Ecology and Environmental Microbiology in Victoria Symposium

Date: October 29th
Conference Theme
It is time for our bi-annual MEEM symposium, now online from the comfort of your own home! Early- and mid-career scientists targeted for presentations. MEEM is designed to promote scientific communication as well as offering networking opportunities for those interested in the field of microbial ecology, environmental microbiology, and evolutionary microbiology.
Virtual Symposium on Climate Change in Maine's Mountains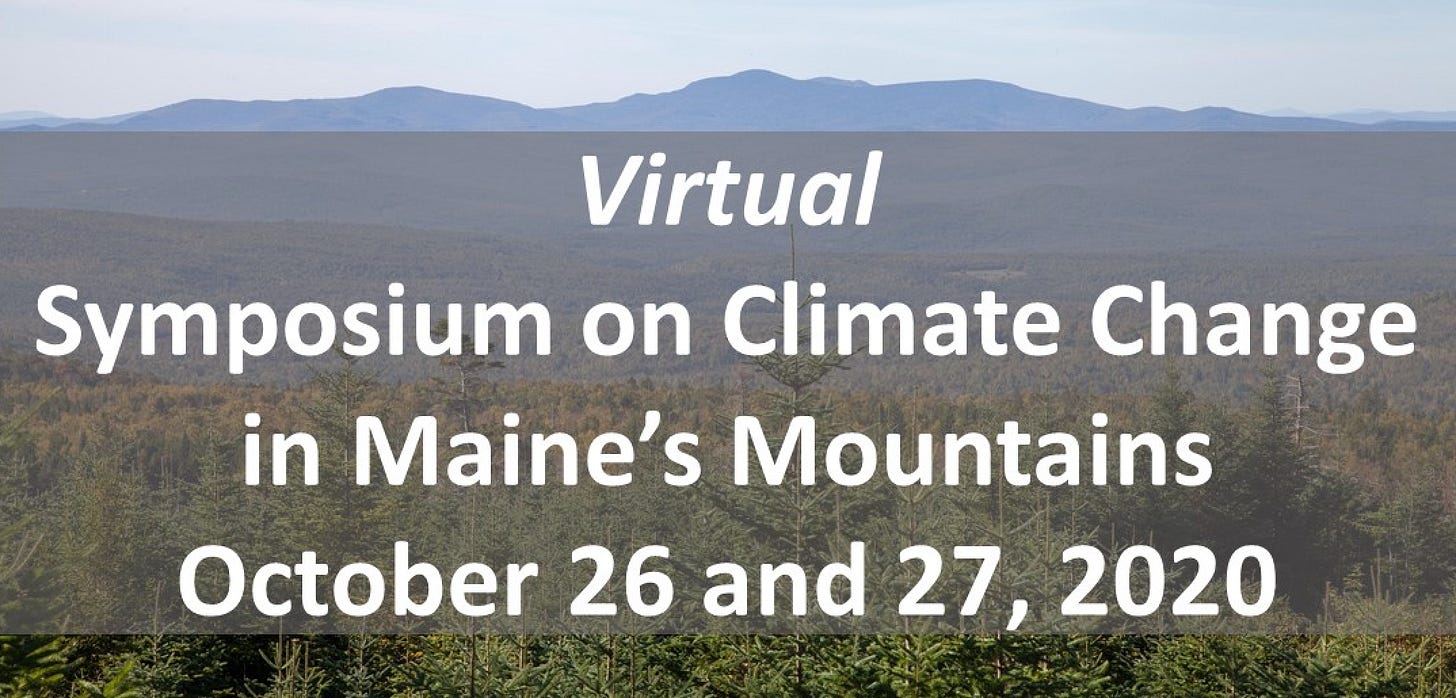 Date: October 26th-27th
Conference Theme
Forest ecosystems and management • Aquatic connectivity • Alpine habitat and management • Snow and ice cover and extreme weather events • Species range shift and refugia
How will climate change affect the ecology of the region?
How should the practice of land and water conservation change in response?
What are the needs and opportunities for landowners and managers to voluntarily change land management practices on current conservation lands (or willing private lands) to help the region's ecology adapt to climate change, or help advance research needs?
What future research is needed for all of the above?
---
Presenting a Conference Poster or Presentation?
The average person remembers only 20% of what they read but 80% of what they see. 90% of information transmitted to our brain is visual. That's why visual content has become the single most important way to communicate, especially in today's academic world.
Ladies and gentlemen, meet Visme! It is a simple yet powerful, all-in-one visual communication tool that allows you to create interactive presentations, poster infographics, visual reports, documents, printables, etc, in a matter of minutes, not hours! They have more than 1.5 million users from over 100 countries around the world!
Check out this 2-minute explainer video:
Visme offers hundreds of beautifully designed templates, 100+ fonts, thousands of vector icons, millions of free stock images, and it also gives you the ability to embed your own content such as audio, video, surveys, forms, etc!
Now the good news is … drum roll: Visme is free forever! No credit card required! You can always upgrade to a premium plan if you need extra features or more templates. 
Go create an account (it takes less than a minute) and save yourself lots of time and money: