Discover more from Ecology Conferences
A monthly newsletter to keep you updated with upcoming online conferences and seminars from the Ecology and Evolutionary Biology world. Join 5000 subscribers.
Over 5,000 subscribers
Online Ecology Conferences
The Bio-Diverse Festival 2020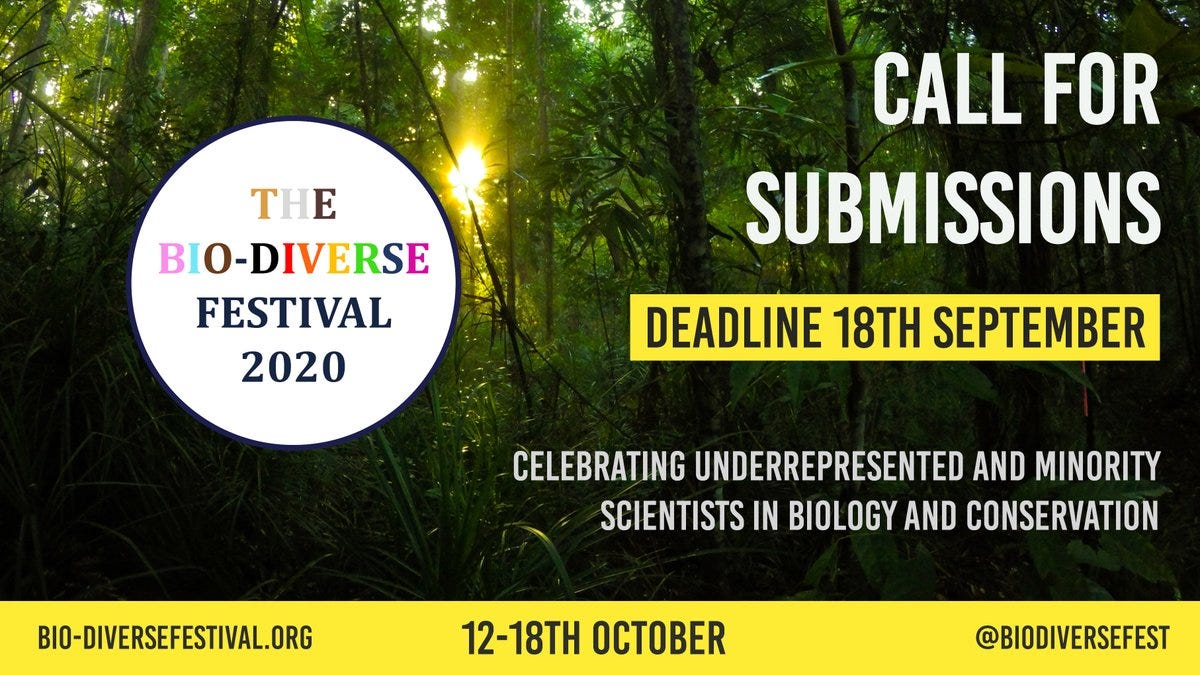 Date: October 12th-18th
Abstract Deadline: September 18th
Conference Theme
BIPOC and ethnic minorities, LGBTQIA+, women, carers/caregivers, and scientists with disabilities are underrepresented in biology and conservation, and inequality remains pervasive. Despite conservation being a global socio-political and biological issue, inclusion and diversity are severely lacking. Not only must this change on ethical grounds, but diversity and inclusivity improve science and conservation work. Suitable diversity, inclusion, and role models are important to increase underrepresented and minority group recruitment and retention within scientific and academic disciplines. The Bio-Diverse Festival (BDF) 2020 fills the gap in representation and contributes to the necessary change we are beginning to see within academia and conservation. 

BDF aims to highlight minorities within biology and conservation by celebrating the diversity that exists and learning from those who pave the way for future scientists presently lacking representation. This online event opens the conversation about the prevalence of racism, homophobia/transphobia, sexism, and ableism in this field, how they often intersect, and how we can solve them together.

BDF is also proactively anti-racist. It is a scientific conference full of fascinating and topical science that highlights minority and underrepresented scientists in an inclusive, safe, and non-discriminatory environment.
​
This festival welcomes anyone with an interest or career in biology or conservation.
Spanish Society for Developmental Biology Meeting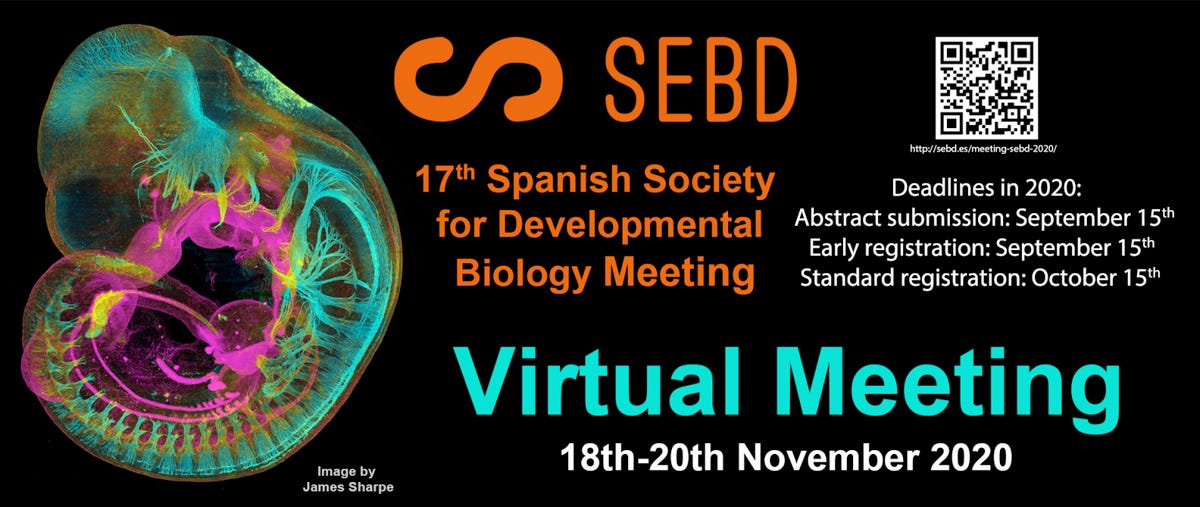 Date: November 18th-20th
Abstract Deadline: September 15th
Registration Deadline: October 15th
Conference Theme
This meeting will be an excellent opportunity to discover the latest experimental approaches and future directions in Developmental and Cell Biology as well as to discuss new data and ideas. The program includes world leaders in different fields and a prominent place is also reserved for posters and oral contributions that will be selected from the abstracts for all sessions
Arctic Change 2020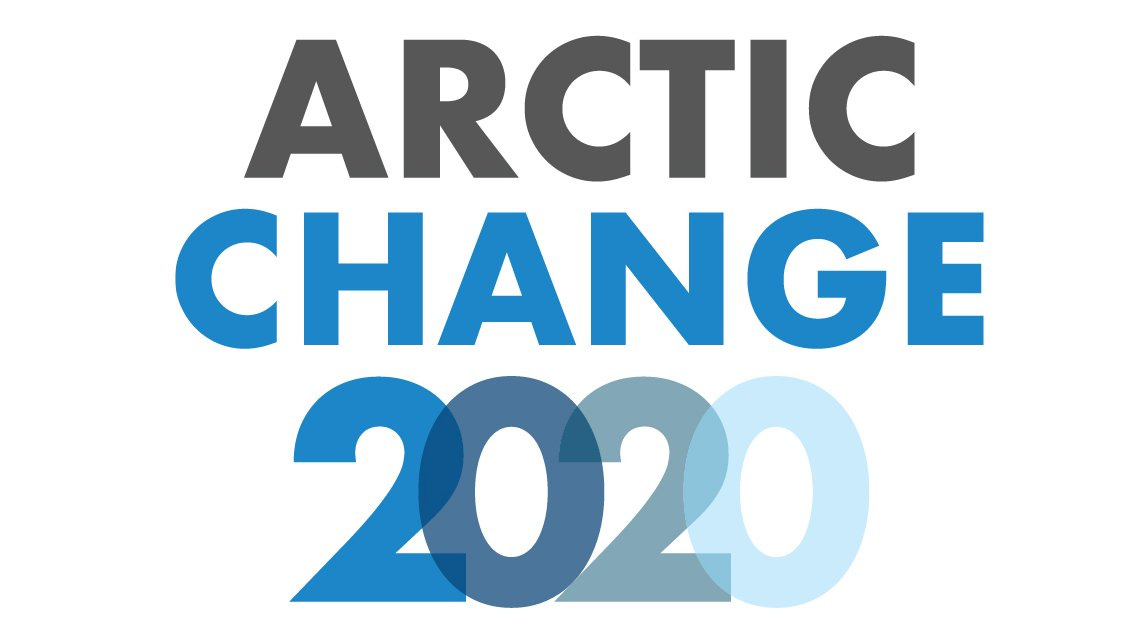 Date: December 7th-10th
Abstract Deadline: September 8th
Conference Theme
In December 2020, Arctic Change will make history by going virtual for the first time
ever. ArcticNet's international Arctic science conference takes place every 3 years,
bringing together researchers and partners from around the world. This year, we're
taking the conference to you! Building on the success of our previous Annual Scientific Meeting while facing the realities of our times, we are pulling out all the stops to reach a bigger audience than ever before. The ArcticNet Network of Centres of Excellence and our partners warmly invite the global Arctic community to join us—from wherever you are—at the Arctic Change 2020 Virtual Conference.
Presenting a Virtual Poster Infographic or Presentation This Summer?
The average person remembers only 20% of what they read but 80% of what they see. 90% of information transmitted to our brain is visual. That's why visual content has become the single most important way to communicate, especially in today's academic world.
Ladies and gentlemen, meet Visme! It is a simple yet powerful, all-in-one visual communication tool that allows you to create interactive presentations, poster infographics, visual reports, documents, printables, etc, in a matter of minutes, not hours! They have more than 1.5 million users from over 100 countries around the world!
Check out this 2-minute explainer video:
Visme offers hundreds of beautifully designed templates, 100+ fonts, thousands of vector icons, millions of free stock images, and it also gives you the ability to embed your own content such as audio, video, surveys, forms, etc!
Now the good news is … drum roll: Visme is free forever! No credit card required! You can always upgrade to a premium plan if you need extra features or more templates. 
Here are some reviews from academics that have used it……..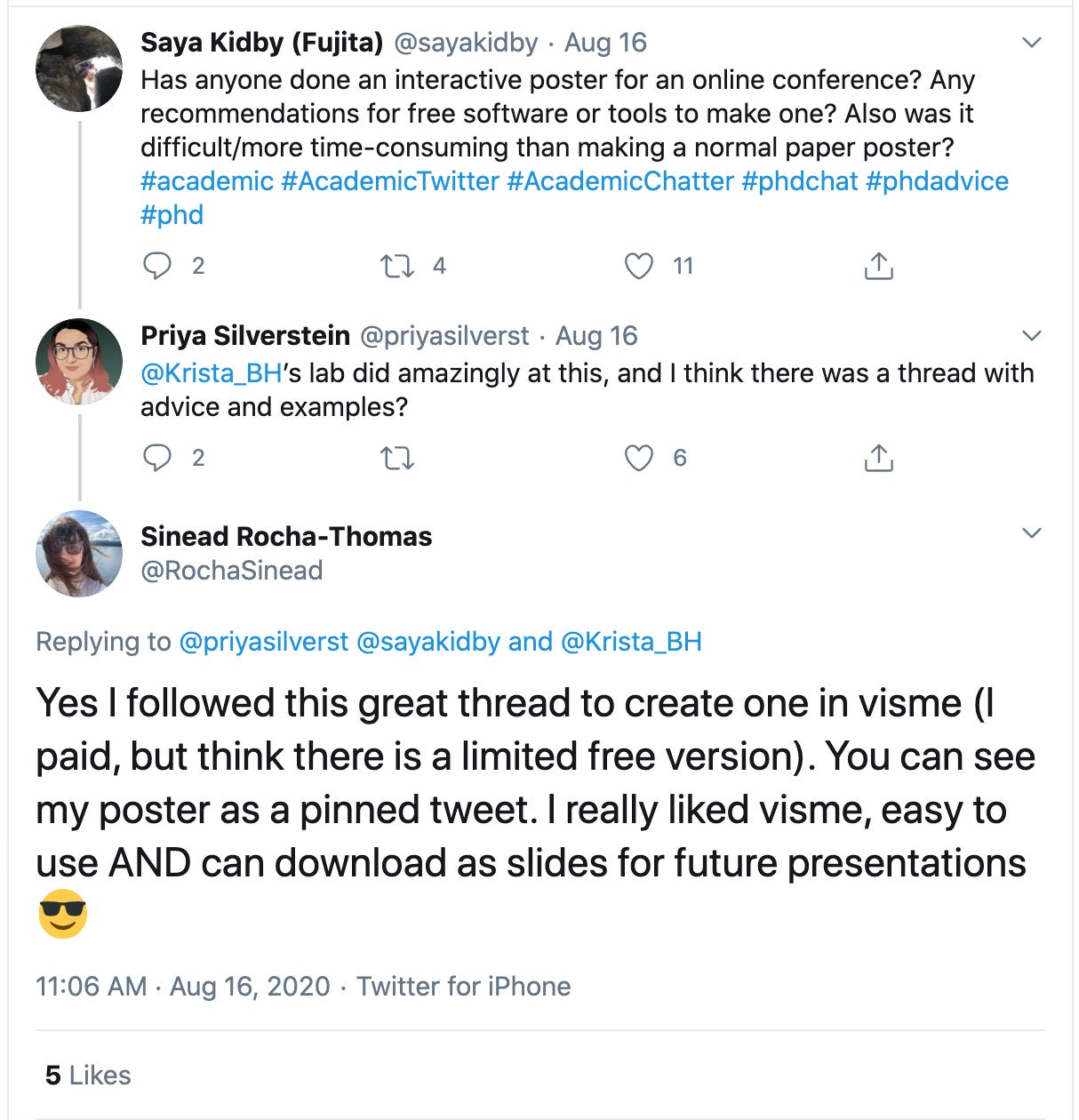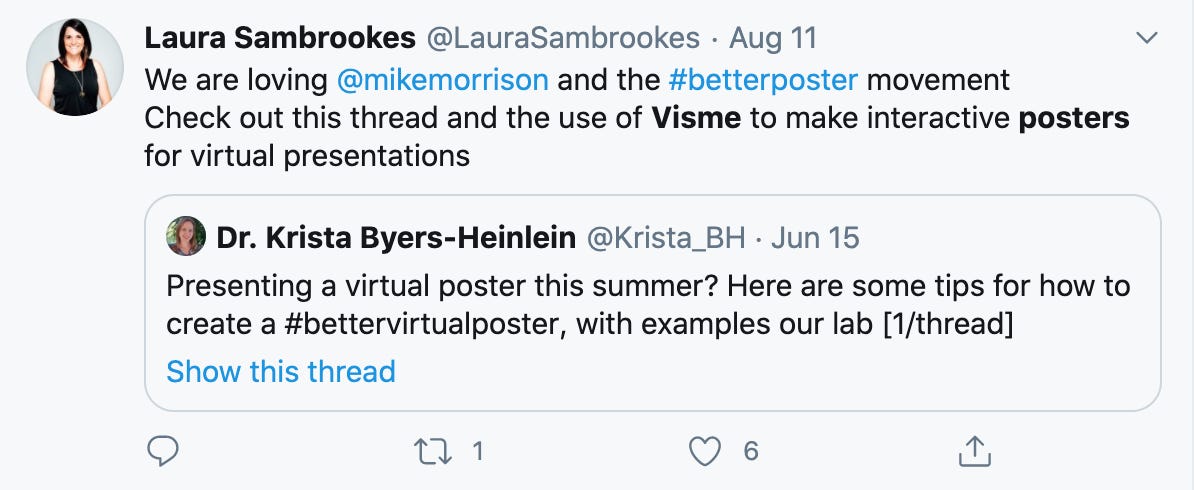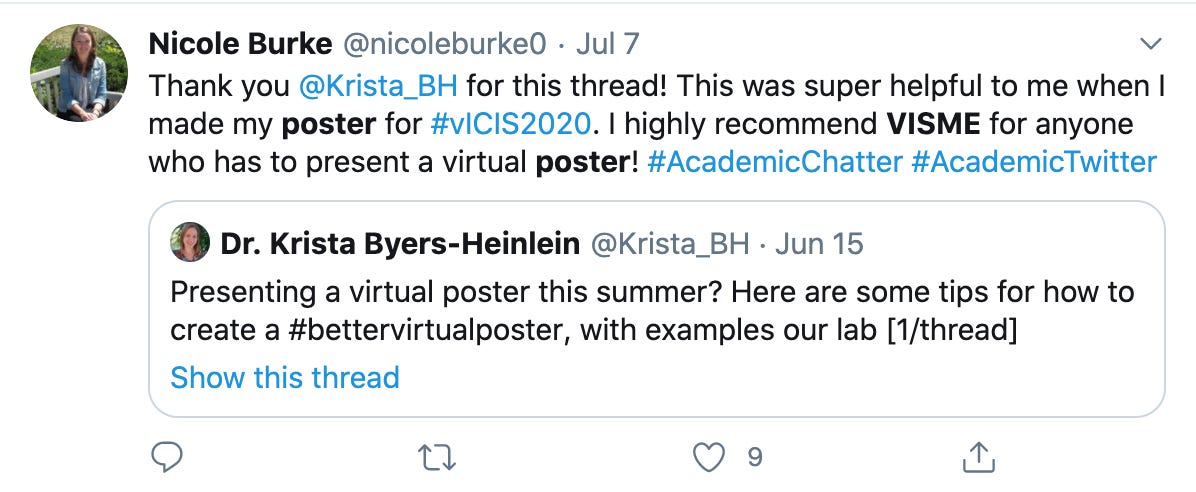 Go create an account (it takes less than a minute) and save yourself lots of time and money: