Discover more from Ecology Conferences
A monthly newsletter to keep you updated with upcoming online conferences and seminars from the Ecology and Evolutionary Biology world. Join 5000 subscribers.
Over 5,000 subscribers
Online Ecology Seminars 29th June - 5th July
Subfields in this edition: Snow Leopard Conservation in Mongolia, Butterfly Conservation and Reintroduction, Climate Change and Life History Theory, Science Conferences, Chimpanzee Behavioural Diversity, Bottlenose Dolphin Research, Seychelles Conservation, Conservation Genomics in the Threatened New Zealand Hihi Bird, Reverting the Insect Apocalypse, Butterfly Life History Strategies, Crane Conservation in Southeast Asia, Traditional Chinese Medicine and the Demand for Endangered Wildlife, How can we make Ecology and Conservation More Professional? and Human Influences on Adaptation in the Galapagos Islands.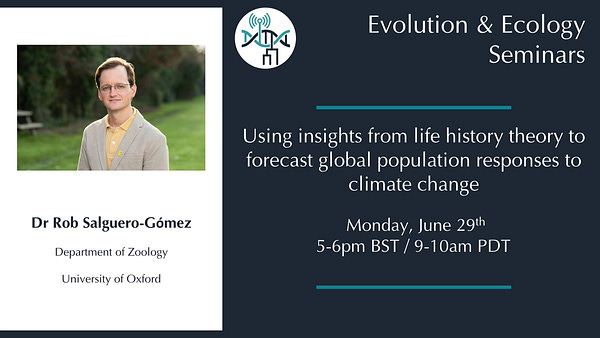 ---
---

---
---