Discover more from Ecology Conferences
A monthly newsletter to keep you updated with upcoming online conferences and seminars from the Ecology and Evolutionary Biology world. Join 5000 subscribers.
Over 5,000 subscribers
Online Ecology Seminars August 3rd - 10th
Subfields/Topics in this edition: Indigenous Contributions to Biodiversity Conservation, Latin American Conservation, Epidemiology of the Hop Powdery Mildew Pathogen (PhD Thesis Defense), Landscape Conservation (from Birdlife International), Individual Differences in Great White Sharks, Diversity in Nature - Non-Model Systems, Using Experiments in Nature to Measure Evolution Real Time, What Can We Learn From Catching Birds?, Urban Platypuses, Geospatial Technology and Cranes, Coral Larval Dispersal, Conservation Technology: Using Drones.
engage.wilsoncenter.org/a/latin-americ…
Here you can sign up for the seminar with
@TheWilsonCenter
with
@KrisTompkins_
@SylviaEarle
, Anthony Waldron,
@max_bello_m
, president
@figuerescr
. An excellent opportunity to discuss the benefits of biodiversity conservation in the context of Latin America
---

---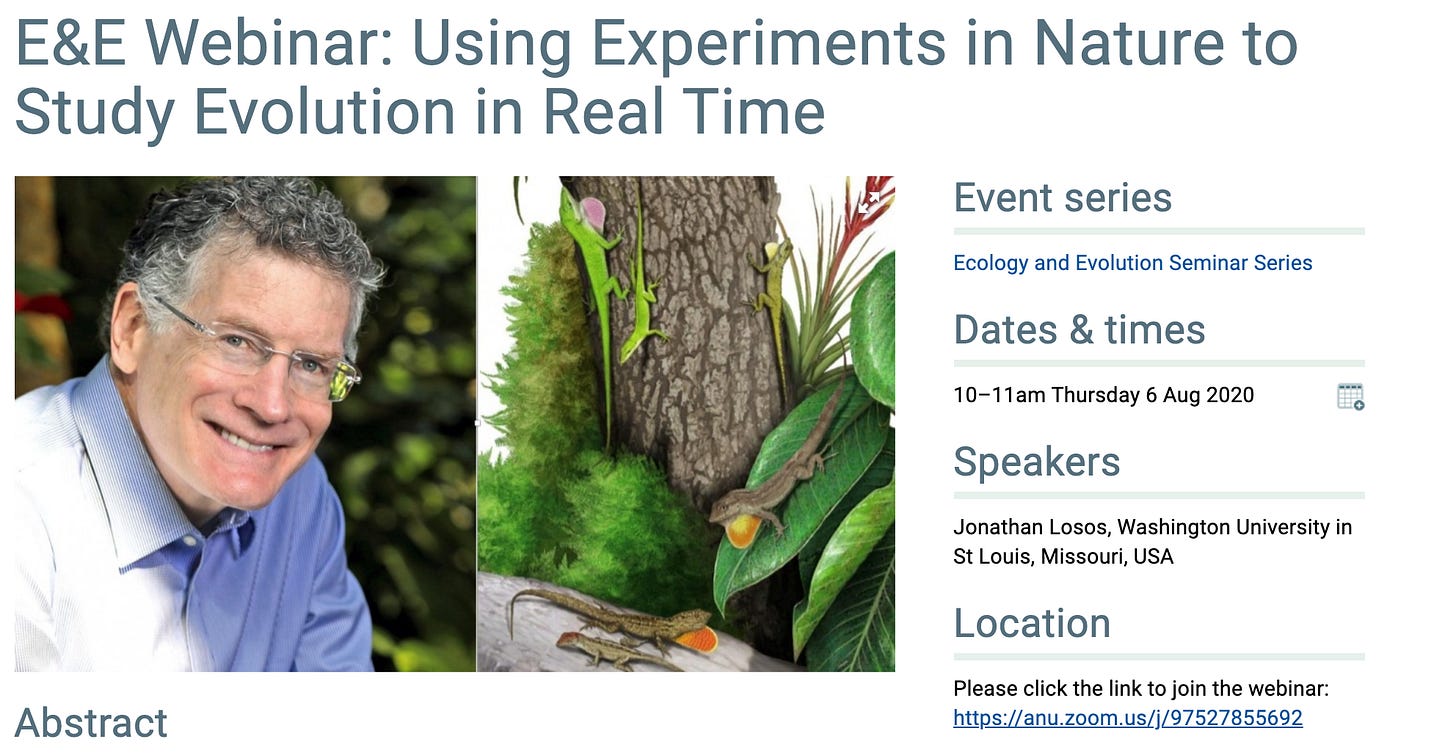 ---