Online Ecology Seminars October 6th - 13th
Topics in this edition: Harvester Ant Colonies, West African Large Carnivore Ecology, Freshwater Mussels, Early Career Scientist Careers, Taxonomy and Ecology, Bird Identification and Migration, Thermal Ecology and Biodiversity Change, Biodiversity Data in Scientific Discovery, Biodiversity Loss, Exploration and Species Discovery in India, Museum Research and Anthropocene Change, Women Trailblazing in Ocean Conservation and Exploration, Shorebird Conservation, Arctic Herbivores, Evolutionary Trade-Offs, Humpback Whales, Phylogenetic Models of Historical Biogeography, Importance of Ponds To Global Carbon Budgets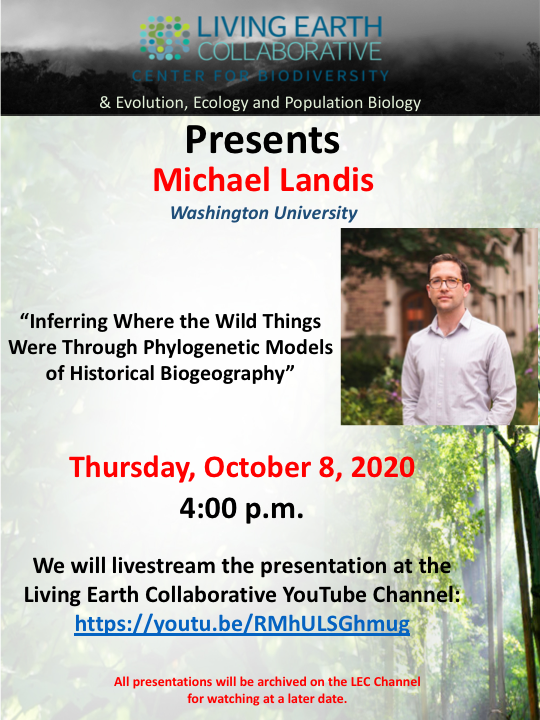 Making a Virtual Presentation This Fall?
The average person remembers only 20% of what they read but 80% of what they see. 90% of information transmitted to our brain is visual. That's why visual content has become the single most important way to communicate, especially in today's academic world.
Ladies and gentlemen, meet Visme! It is a simple yet powerful, all-in-one visual communication tool that allows you to create interactive presentations, poster infographics, visual reports, documents, printables, etc, in a matter of minutes, not hours! They have more than 1.5 million users from over 100 countries around the world!
Check out this 2-minute explainer video:
Visme offers hundreds of beautifully designed templates, 100+ fonts, thousands of vector icons, millions of free stock images, and it also gives you the ability to embed your own content such as audio, video, surveys, forms, etc!
Now the good news is … drum roll: Visme is free forever! No credit card required! You can always upgrade to a premium plan if you need extra features or more templates. 
Go create an account (it takes less than a minute) and save yourself lots of time and money: