Discover more from Ecology Conferences
A monthly newsletter to keep you updated with upcoming online conferences and seminars from the Ecology and Evolutionary Biology world. Join 5000 subscribers.
Over 5,000 subscribers
Upcoming Abstract Deadlines and Online Conferences
Biodiversity Genomics 2020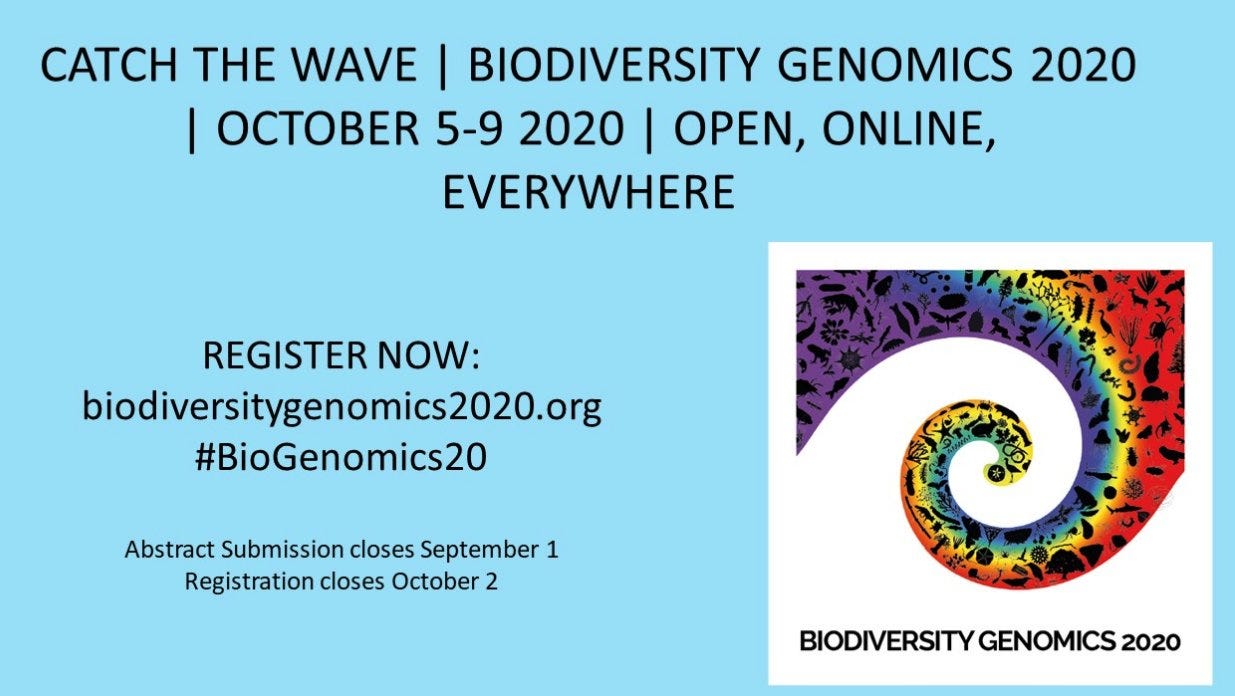 Date: October 5th-9th
Talk Abstract Deadline: September 1st
Poster Abstract Deadline: September 20th
Registration Deadline: October 2nd
Conference Theme
Exploring all areas of genomic biodiversity research
Biodiversity Genomics 2020 will highlight data and aspirations from projects with global and local focus, defined taxonomic and all-species goals, and innovations in technology and understanding. We explicitly aim for inclusivity and diversity in the meeting. We will hear from invited plenary speakers, inspiring us with discussion of the current state-of-the-art in genome science across biodiversity, while focussed parallel sessions will showcase specific projects, highlight new findings and current challenges, and look to the future.
---
Marine Alliance for Science and Technology for Scotland Annual Meeting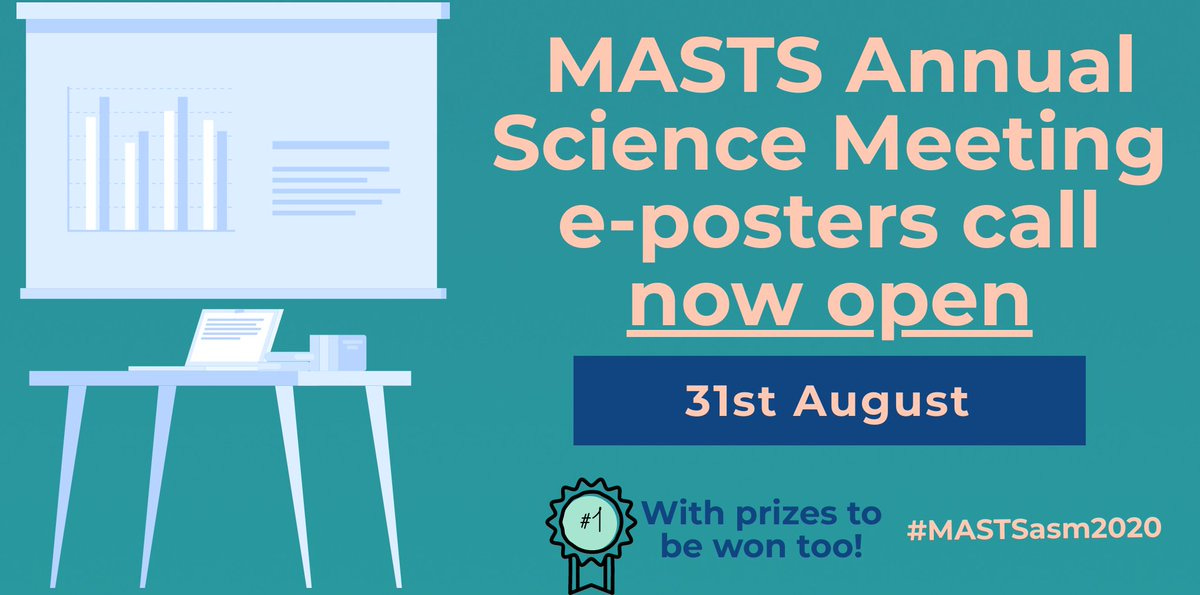 Date: October 5th-9th
Poster Abstract Deadline: 31st August
Conference Theme
We will examine the modern challenges that face our marine waters, and identify ways and means to conserve and sustainably use the oceans, seas and marine resources for sustainable development.  This cross-disciplinary meeting brings together members of the marine science community, with the aim of promoting and communicating research excellence and forging new scientific collaborations. The cross-disciplinary nature of the event as well as the high calibre of the selected talks means that scientists can broaden their knowledge in marine science as well as benefit from expertise and ideas gained in a range of fields other than their own.
Sessions
General Science Session

Governing Scottish Seas: theory, practice and future horizons

Structures in the Marine Environment

Marine Climate Change

Coastal ecosystem-based solutions: Climate-change adaptation and mitigation

Multiple Marine Stressors

Sustainable Aquaculture

Marine Biogeochemistry

Marine Science Technologies & Methodologies

---

CitSci India 2020

Date: September 28th - October 1st

Abstract Deadline: August 31st

Registration Deadline: September 21st

Conference Theme

CitSci India 2020 is India's first ever National Conference on Citizen Science for Biodiversity and is being hosted as part of the preparatory phase project of the National Mission on Biodiversity and Human Well-being (NMBHWB). The conference will be a virtual meeting of various stakeholders such as practitioners of citizen science, researchers, educators, students, policy makers, and individual contributors, who actively engage in citizen science. This meeting will enable stakeholders to identify opportunities and challenges for increased quantity, quality, and geographical representation of citizen science projects related to biodiversity.

Topics

Citizen science projects: design, execution and outcomes.

Citizen science – theory and practice.

Legal and ethical issues in citizen science – data ownership and privacy.

Technology-mediated citizen science.

Policy perspectives and citizen science.

Citizen-initiated/led science projects